Breastfeeding Help in Your Home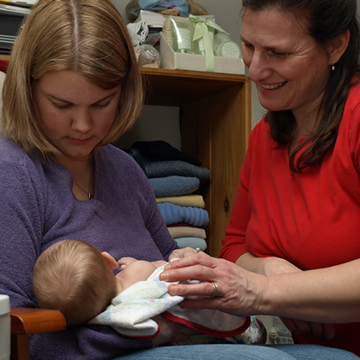 Michelle Stolow, MAT, IBCLC
International Board Certified Lactation Consultant
Day, evening and weekend appointments are available.
Michelle can help you with any breastfeeding issues.
Right from the moment I met Michelle I felt at ease. The manner in which Michelle gave her advice and guidance was so comfortable and caring. The thing I most appreciated about Michelle's help was that she was non-judgmental about my decisions on breastfeeding. She respected what I wanted to do and only gave professional and straight forward advice. I have since called Michelle for advice on my second baby. She is always so courteous and quick to respond to my calls. I highly recommend her services.
-Amy, Carlisle, MA