Breastfeeding Help in Your Home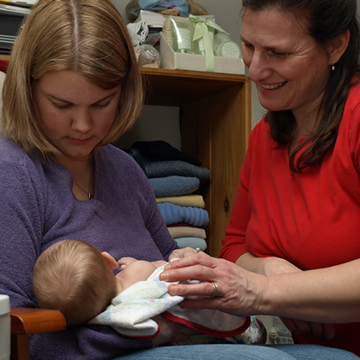 Michelle Stolow, MAT, IBCLC
International Board Certified Lactation Consultant
Day, evening and weekend appointments are available.
Michelle can help you with any breastfeeding issues.
With zero judgment and an arsenal of skills, Michelle met us where we were (figuratively and of course literally) and helped us achieve our goal of breastfeeding twins. I was a wreck when I met Michelle for the first time, my boys had lost too much weight (even as we tried to fill them with formula) and we were all really struggling. Her calming, loving presence and persistence turned us right around -- in so little time. Michelle was able to show me how to successfully breastfeed my twins and give me back my faith in my body and in my judgment. Each consultation, Michelle helped me to see small successes, and meet attainable goals. Between visits, she was 100% available to answer questions and lent me all the tools I needed. I don't want to think about where we would be without her -- she changed our lives! Everyone should be so lucky as to have her support in coping with any baby feeding challenges -- I recommend her without the slightest hesitation.
-Jessica, Lincoln, MA